100 Mile Mississippi Cruise August 15 – 20, 2021
Hidden Treasures of the Great North
North Shore Scenic Railroad, Mountain Gondola & Split Rock Lighthouse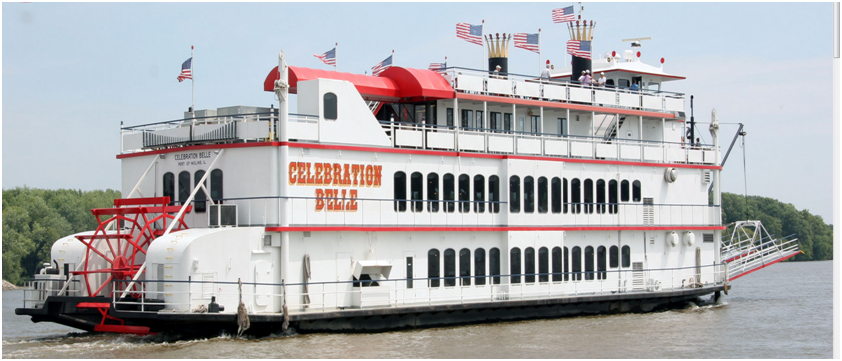 SUNDAY – FRIDAY
AUGUST 15 – 20, 2021
$1399.00 per person double $1279.00 per person triple
$1219.00 per person quad $1769.00 per person single
EARLY BIRD DISCOUNT
Deduct $50.00 per person if paid in full by May 20, 2021.
Depart Lafayette at 7:00 AM. Pickups along I-65 North may be arranged.
Includes motorcoach transportation, 5 nights lodging, luggage handling, 12-meals (6-breakfasts, 4 lunches & 1 dinner), admissions per itinerary and Imperial Escort.
Enjoy the cultures, attractions and scenery of the Great North! Spend 2 nights lodging on Barker Island in Superior Bay, spectacular views of the Lake Superior coastline and a 100 mile Mississippi River Cruise through the heartland of America.
Highlights include:
Celebration Belle– Let's relive those carefree days of yesterday, as we travel 100 miles on the Mississippi River. We will be traveling on the Celebration Belle Paddle Wheeler from Dubuque, Iowa to Moline, Illinois. This all day cruise includes 3 delicious buffets, live entertainment, captain narration and all day coffee and iced tea.
Split Rock Lighthouse- Walk in century old footsteps of the lighthouse keeper. From the rocky North Shore cliffs, Split Rock Lighthouse guided freighters filled with iron ore across the stormy water of Lake Superior for half a century. American Novelist James Oliver Curwood proclaimed, the North Shore of Lake Superior was "the most dangerous piece of water in the world". Today, Split Rock Lighthouse is a Minnesota state historic site and a National Historic Landmark.
Summit Express Gondola – View Sawtooth Mountain and Lake Superior's dramatic coastline as you take a scenic ride to Moose Mountain, rising over 1,000 feet at treetop level. The Midwest's only mountain gondola, takes riders over the Poplar River valley and through vast woodlands, ending up at the top of Moose Mountain. Once there, visitors will enjoy the Summit Chalet, a beautiful new mountain-top venue complete with an expansive deck overlooking the Northwoods and Lake Superior. Food service is available with both indoor and outdoor seating. Visitors can also explore the vistas, trails, and overlooks around the mountaintop.
The North Shore Scenic Railroad- Known originally as the Lake Division, it connected the isolated Duluth and Iron Range Railway with America's expanding rail network. This rail corridor served a vital link in the transportation system for over 100 years. Take in the beautiful Lake Superior coastline on our three hour narrated ride to Two Harbors.
Mall of America is one of the top tourist destinations in the country and is known around the world. 520 stores, over 50 dining establishments and a plethora of entertainment options! From LL Bean to Eddie Bauer to Boot Barn.
Duluth Aerial Lift Bridge– One of the most photographic attractions in Duluth, the mammoth steel and cable structure was completed in 1905, making it over 100 years old and the oldest of all structural landmarks in Duluth. On June 6, 1973, the Aerial Lift Bridge of Duluth was entered in the National Register of Historic Places. The Duluth Bridge is operated 24 hours a day, with skilled people at the helm. The bridge is raised and lowered for iron ore and cement ships, sailboats, and excursion tour boats.
Canal Park, Lake Superior Maritime Visitors Center and Lakewalk Promenade-Enjoy lakeside free time on the promenade where three Duluth lighthouses are visible, the maritime visitors center and museum houses three historically accurate replica cabins and a pilothouse from typical ships.
The William A. Irvin– Experience a glimpse of life on the Great Lakes with a rare combination of Maritime force and grace. First put in service in 1938, the proud flag ship of US Steel's Great Lakes fleet has been beautifully restored. The Irwin carried iron ore and coal to the Great Lakes ports, often through ferocious storms to reach their destinations. During our guided tour see four private luxury cabins trimmed in oak paneling, ornate brass handrails and opulent antique fixtures. View the 2,000 horsepower steam turbine engine which burned 2,400 pounds of coal per hour navigating the waters of the Great Lakes!