No matter where in the world you want to go, we can help!
We are dedicated to helping the travelers of today's world.
From discovering the perfect location to helping book even the smallest detail, our travel agent(s) are here for you.
We offer air, hotel, car rentals, tours, custom itineraries, cruises, vacation packages, and more!
Please fill out this secure form and the details about your travel needs.
Joy will contact you upon receipt of your request.
Travel Agent face to face hours:
MONDAY – THURSDAY
9:30 A.M. – 2:30 P.M.
Email: [email protected]
———-
PLEASE NOTE:
There is an up-front, non-refundable charge to cover travel agent's time to provide information for travel regardless of booking outcome.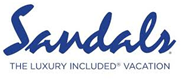 Soak up the Sun at an all-inclusive resort!